So, hopefully you spotted our Vine on Monday – the chili bean cakes which we have been raving about this week! We just had to set aside a bit of special space for these to explain the recipe and tell you a bit more about them. They are so fresh and tasty that they absolutely need to be shared, so make sure that you give this one a try if you are a veggie burger fan.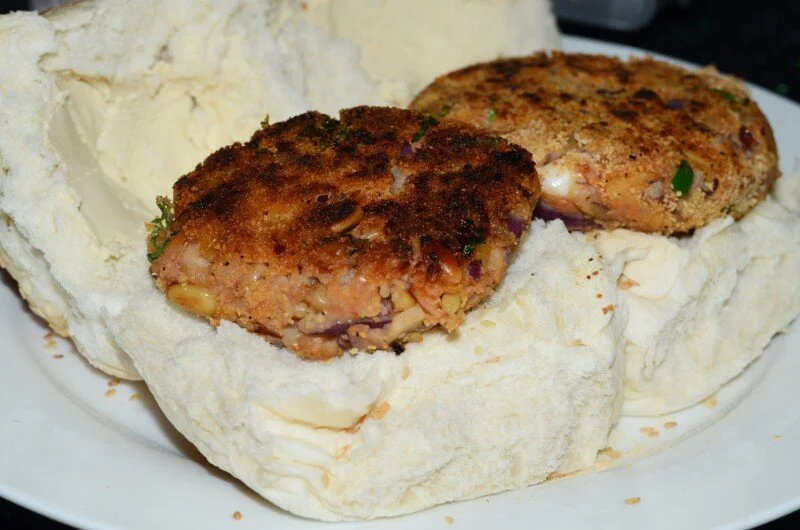 These burgers are pretty much exactly what you want from a veggie burger: lots of vibrant, fresh tastes; the texture of breadcrumbs on the outside layer; a little hint of spice, but not too much; and a flavour that is going to go exceptionally well with bread buns and traditional burger toppings. Also, while they are a tiny bit crumbly, they aren't likely to fall apart in the frying pan. Yum!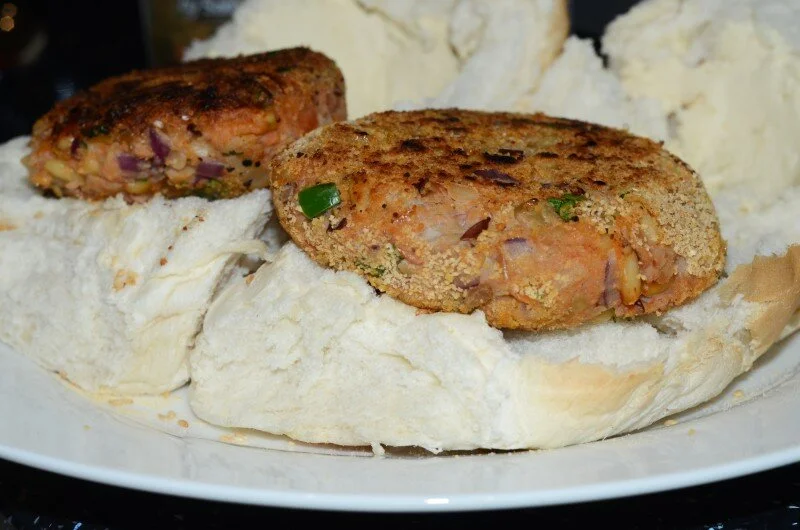 We served them up with vegan Sheese inside the bun (cheddar flavour – yum), fresh cut chunks of avocado, thousand island dressing, and mushy peas. And you know what? This was incredibly filling. No need for dessert after this, believe me – you will be bursting at the seams!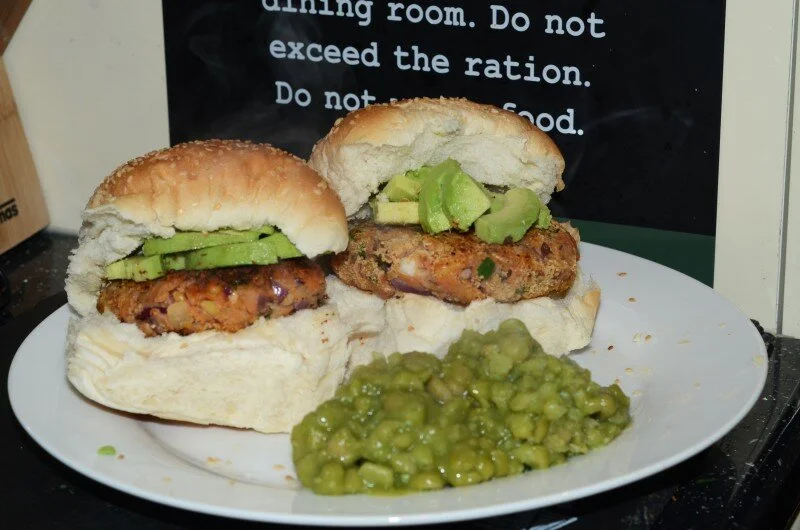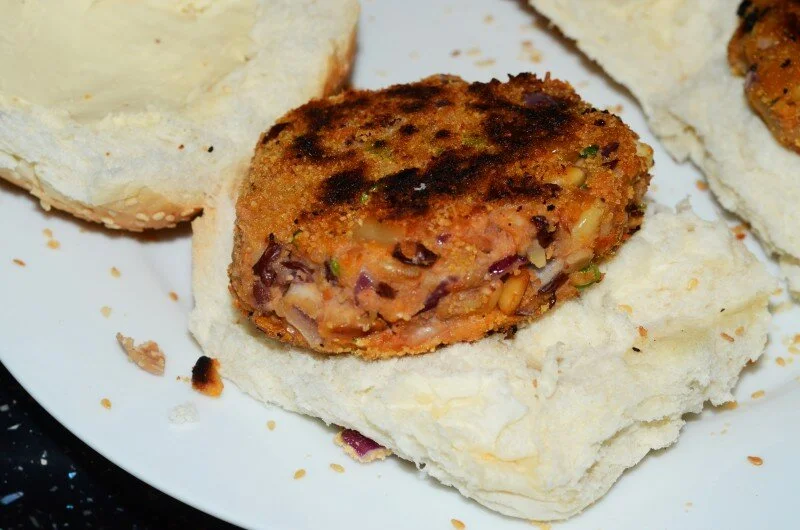 Chili Bean Cakes
2016-03-16 22:19:00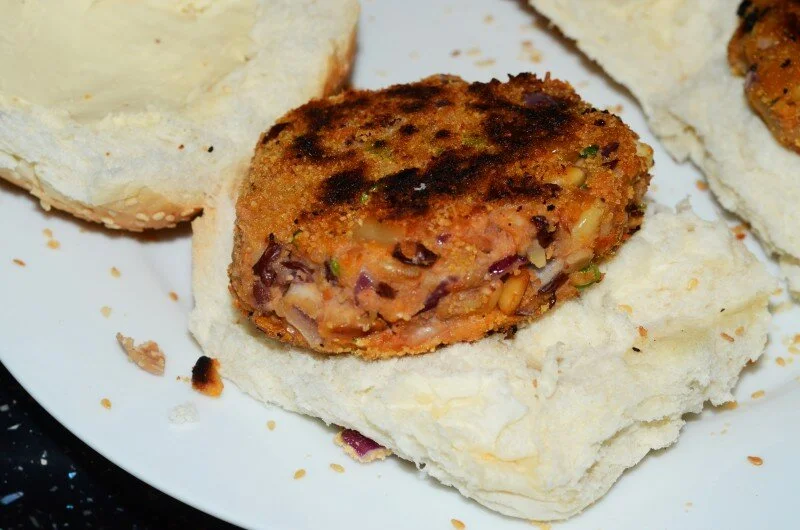 Bean burgers with a hint of spice
Ingredients
50g pine nuts
1 can mixed beans
1/2 red onion, finely chopped
1 tbsp tomato puree
1/2 chilli pepper, deseeded and finely chopped
50g breadcrumbs
1 egg, beaten
1 tbsp coriander, finely chopped
Instructions
Toast the pine nuts over medium heat in a dry pan until just browned, then set aside
Coarsely mash the beans in a large bowl
Add the onion, tomato puree, chilli, pine nuts, and half breadcrumbs, and mix well
Add half the egg with the coriander and combine - add more egg if needed to bind the mixture
Form into 4 cake or burger shapes
Coat with the remaining breadcrumbs
Chill in the refrigerator for a minimum 30 mins
Heat oil in a pan over medium heat, and add burgers
Cook for a few minutes each side until crisp and heated through
Serve
Notes
Best with bread buns and avocado.
Adapted from Love Food: Vegetarian
Adapted from Love Food: Vegetarian
VegBurge https://vegburge.com/
On the VegBurge scale, I give this…
Taste – 8/10
Price – 8/10
Rest of experience – 8/10