It's that time of year again! After last year's Christmas post, I couldn't let the occasion go by without another round-up of our Very Vegetarian Christmas. We always eat such amazing food at this time of year – I'm in awe of my Mum's menus – and this year was no exception. This time around I even helped out to make Christmas lunch, which means I can proudly say I helped make and then plated up the starter below…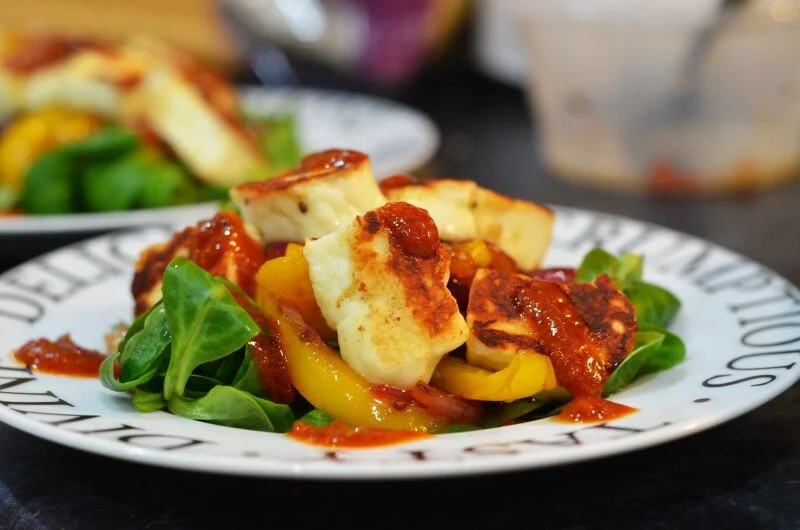 This was roasted halloumi served on a bed of baby spinach and roast vegetables with a harissa dressing. Zingy, delicious, and served absolutely beautifully even if I do say so myself. (Alright, I'm exaggerating my own skills. But we all dream of being on Masterchef and serving up that beautiful plate, don't we?)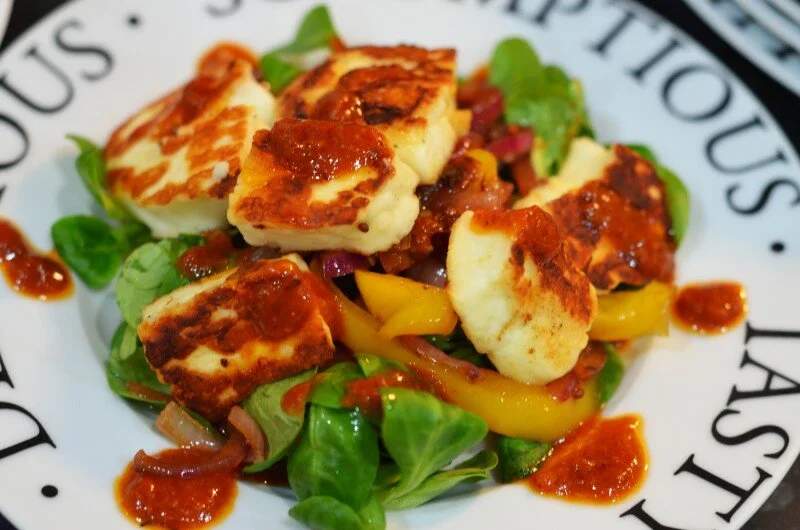 I've already told you about the mushroom pie we made for the main course, and here it is in full glory with pastry lid. This was just glorious – so rich – and it was served with some fantastic sides. Celeriac mash was just sweet enough, roasted parsnips are always my favourite, and hiding under the mash were carrots and a vegetarian sausage. There's also red cabbage and apple in some kind of crazy-good mixture that tasted better than you would believe, and a (broken up) little Yorkshire pudding.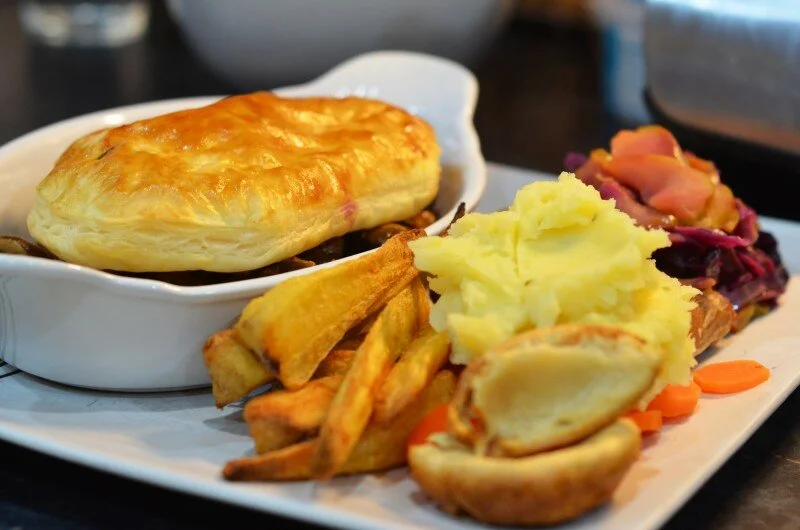 This was all so good. As always there was tons left over, but some of it (like the cabbage) made it into our next meal on Boxing Day. The rest of it found itself put inside wraps, heated up, and eaten as my lunches for a few days. You would not believe how good it tastes warmed up – although the best on that front was yet to come.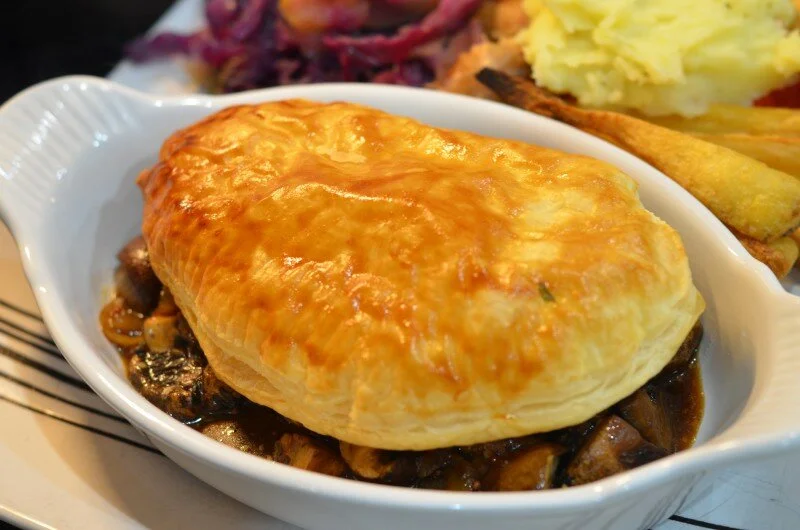 Around this time we also made a gingerbread sleigh, which I've also Vined already. That was pretty hilarious and only mostly successful, but we continued to nibble on it (and there is actually some left even now!). It was pretty tasty, even if it didn't hold together for very long.
Next we move on to Boxing Day. For us, the sit-down meal on this day is just as big as the day before. We don't really start getting into leftovers until the 27th, and then it's only a short while before New Year. What I'm saying is, a lot of food ends up in tupperwares in the fridge.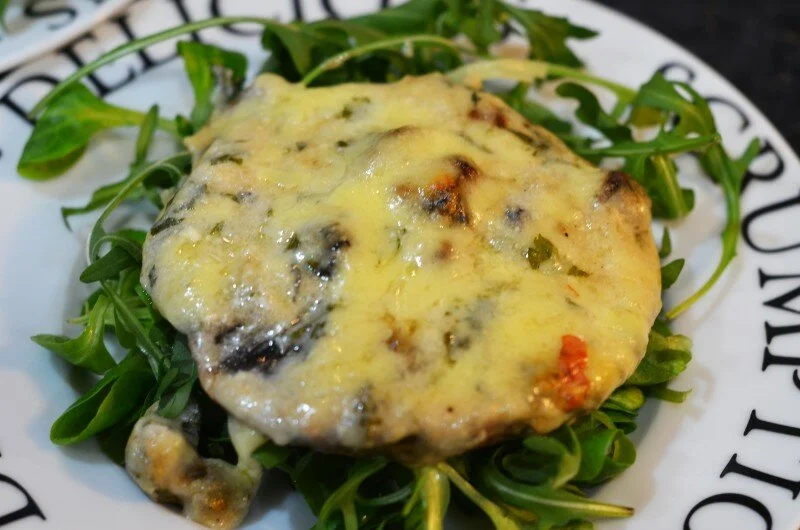 The starter above was a Welsh rarebit-style topping served on a large field mushroom, with a bed of rocket. It was cheesy and delicious. So much cheese. So good. The rocket worked really well with the starters, providing that little bit of zing to bring all of the flavours together.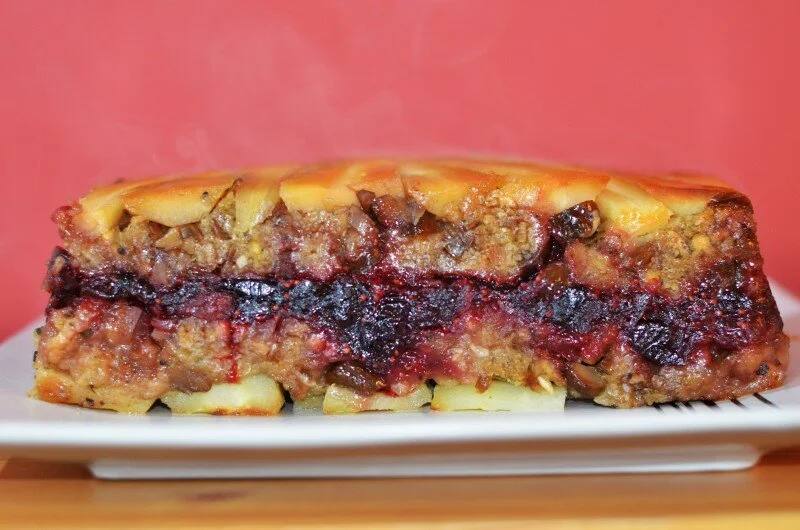 The main course included this amazing loaf/stack/awesome thing. Parsnip slices on the bottom, a layer of stuffing, then cranberries in a home-made cranberry sauce (which was actually the best cranberry sauce I've ever tasted), and the same mirrored on top. Oh, also the stuffing had chestnuts in it. I love chestnuts. They are the king of all nuts, and this is the perfect time of year to eat them.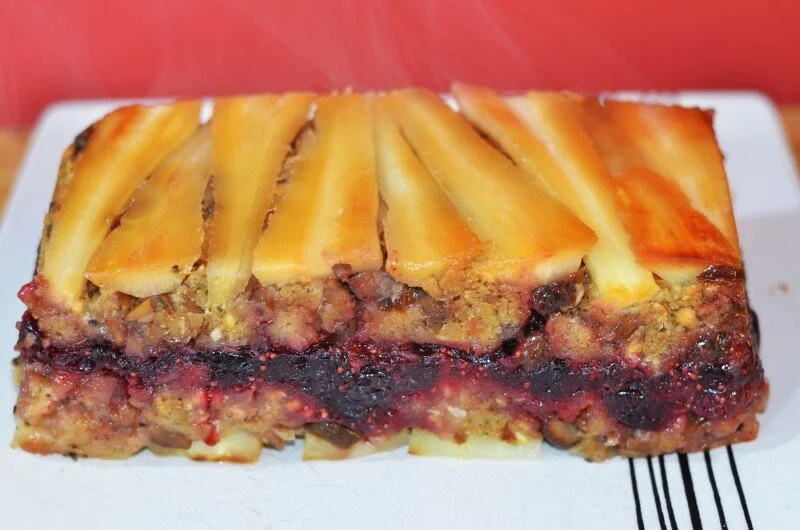 Now, THIS was absolutely the best thing to eat in a wrap the week after. All of those amazing flavours just work so well together. It looks beautiful too. Probably the most impressive thing is how it all stayed together when she took it out of the pan! It was served with the same kind of mash, cabbage, and parsnips as the day before, along with some stuffing, roast potatoes, and French peas with shallots. Mmm.