This post is a bit overdue – we stayed in Bournemouth for a weekend way, way back, and I've already shared a couple of posts from that short break. This Veggie Living post is here to let you know about the whole experience, however, and how easy it is to find veggie food in this great coastal town!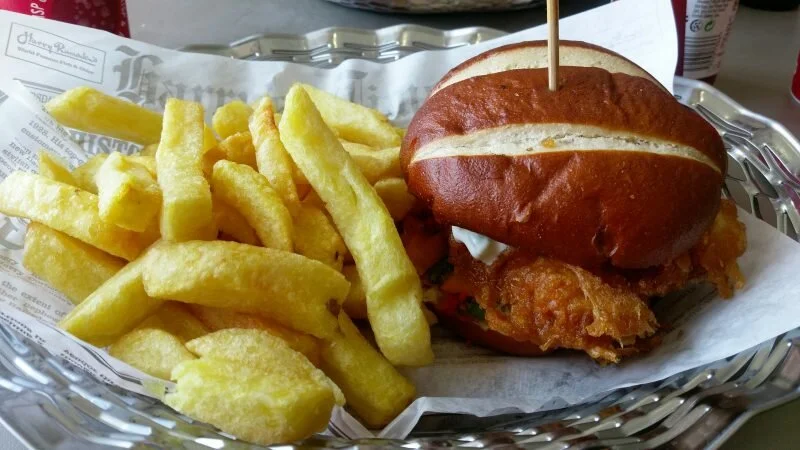 First off, I spent a bit of time before we went scouting out places where we could get great veggie food. I found a ton of them, and we actually only went to one of them – the rest of the time, we just ate at places we walked by that looked great. There is so much choice available here that you will feel properly spoilt!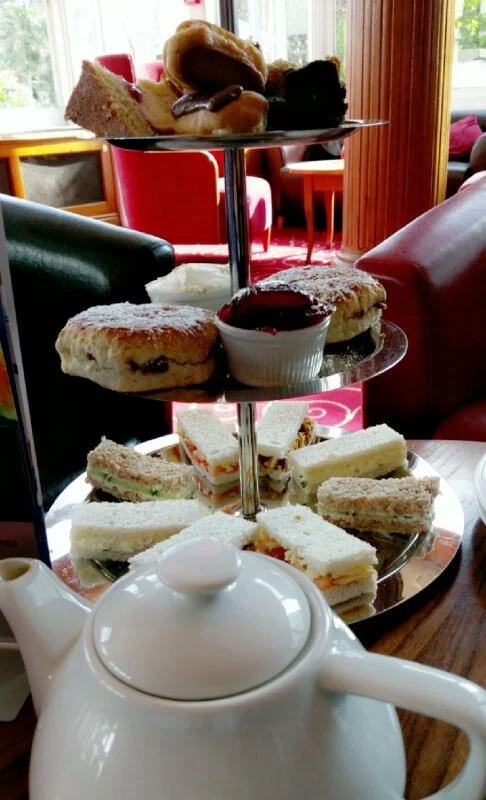 We stayed at the Royal Bath Hotel Bournemouth, and while we didn't eat much here, we did opt for afternoon tea. This was all part of a Wowcher deal which had amazingly good value, so keep your eye out for deals here. It's the oldest hotel in Bournemouth and is quite charming, with lots of little twists and turns in the corridors and odd little rooms. It does feel its age, but out in a new extension to the building is a small spa area which more than makes up for it.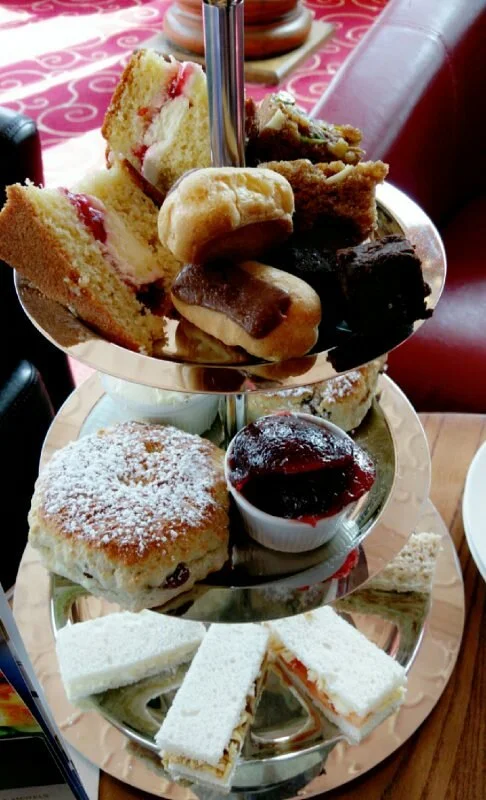 The afternoon tea was wonderful. You can specify vegetarian food only and they will cater for you! Our sandwiches were cheese and tomato, egg and cress, and cucumber. We had a couple of lovely scones with jam and cream, and of course a huge pot of tea (mostly drunk by J – I did try, but I'm just not a tea fan). To top it off there were mini eclairs, chocolate brownies, carrot cake, and Victoria sponge. Delicious. I love afternoon tea and this was a lovely setting too, so I'd do it again in a heartbeat!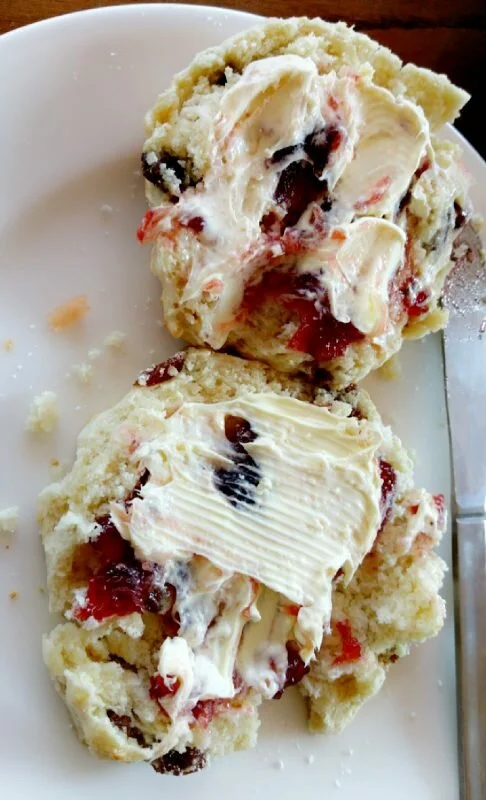 We also had some notable veggie burgers here – a delicious halloumi burger at Harry Ramsden's, a surf-themed dish at Hot Rocks, and shelter from the rain at Smokey's. Check out the reviews of all of those to find out which we loved the most! There were a good few other burgers in the area to try, but sadly we only had so much time to visit as many as we could.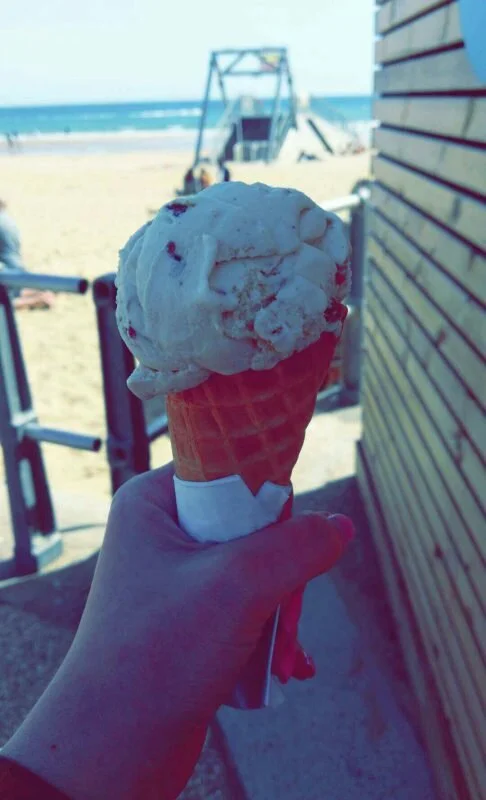 On our last day, after checking out of the hotel, we took the time to stroll along Bournemouth Beach and enjoy the hot, sunny weather. We also had to pick up the obligatory ice cream, of course! Mine was particularly exciting: it was mince pie flavour. MINCE PIE FLAVOUR. This is possibly the best food item ever invented. On a hot day next to the sea, as far away from Christmas as possible, it's pretty much perfect.
It doesn't get much better than this, and we're looking forward to going back to Bournemouth sometime soon. In the meantime, I'm enjoying my ill-gotten gains (ie lollies from the 2p machines in the arcade which cost us about £3 to get and are worth probably 10p). Next time we'll bring you a new round-up of the other veggie options in the area!