We're currently trying to move house (hopefully we'll have updates on that soon!) and the new place is going to be close by a Waitrose. Basically, this means new hunting grounds for veggie burgers! The first thing we've found is the interestingly named Indian spiced bhaji burger. It seems a bit like a contradiction in terms – how can a bhaji also be a burger? – so it was certainly worth a try.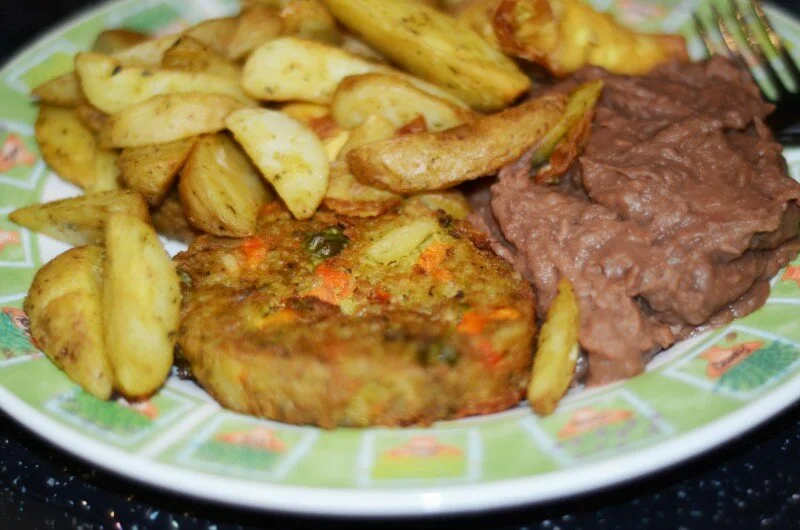 First of all, I think it's fair to say that these are definitely burgers. The name bhaji comes from the ingredients more than anything else, as to be honest they don't actually taste or feel like bhajis at all. Maybe Waitrose are missing the point a bit with the name – it really should drop the bhaji and have the name curry burger or something similar. I've never understood why supermarkets will have misleading product names, as this doesn't necessarily make it more appealing – what if you love burgers but hate bhajis? You would have missed out on this for no reason.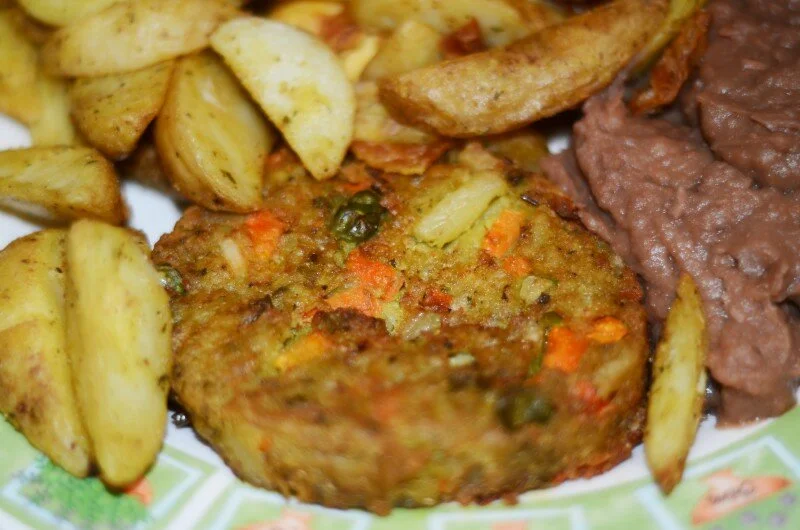 Anyway, after popping it in the oven we tried one each to see what they are like. They're £2.39 for two, so really  you have to hope for something quite special to justify spending £1.18 per burger – especially when competing supermarkets are likely to sell them at a lower price. I can certainly say they are very interesting, with good Indian flavours that have not been drowned out in the processing. It's a good looking burger with bright colours, and you can both see and taste slices of carrot and peas in amongst the potatoes. It has a soft, squishy texture on the inside, which is an experience in itself. The exterior is a little more firm, but still soft to bite through.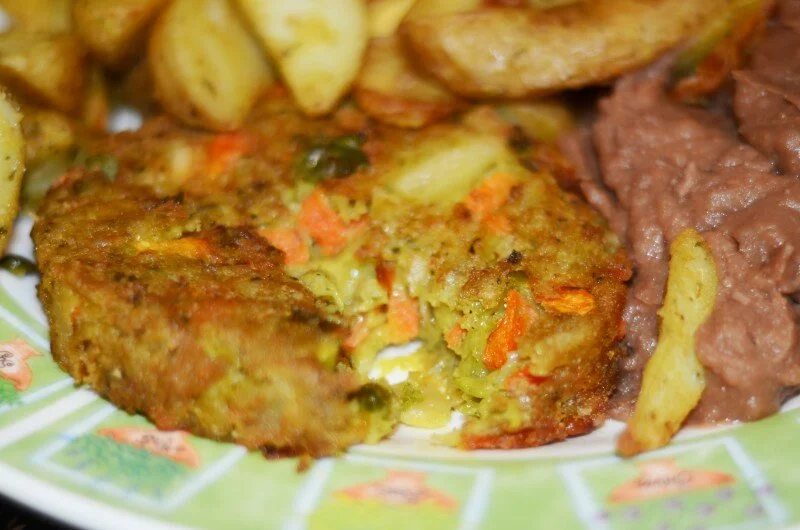 The first thing you notice is the curry flavour, which is also mildly spicy. There's actually no warning on this for the package, which might concern those who don't like spice. It's just an interesting combination overall, and though it would never replace a proper veggie burger for me, it's good to have something different now and then.
On the VegBurge scale, I give this…
Taste – 7/10
Price – 4/10
Rest of experience – 7/10