When you're an ordinary person learning how to cook crazy things, like me, it's not always smooth sailing. I had to share this one today because it actually made me laugh so much. You've probably heard of so-called "Pinterest fails", where people try out tips from Pinterest and found that they are almost impossible to actually carry off. Similarly, I recently tried out a recipe for vegan bounty bars, and…. yep. You're about to see the results for yourself.
First of all, let me show you the Vine. It actually went pretty well to start with. I made some coconut bars, which taste great and really do the job. Then I froze them. Then I made the non-chocolate chocolate coating to go over the top. And then… Well.
After making everything so well, the next step was supposedly to put the bounty bars into the chocolate mixture to get them coated. So I had to put frozen coconut bars into melted hot chocolate. Can you see where this is going? Straight away everything started to just fall apart completely.
In the end, I managed to get three "blobs" and a whole lot of mixed up chocolate and coconut… It's so terrible I just had to laugh and laugh! The good news is that it actually tasted pretty good, if you were willing to scrap up little bits of it here and there…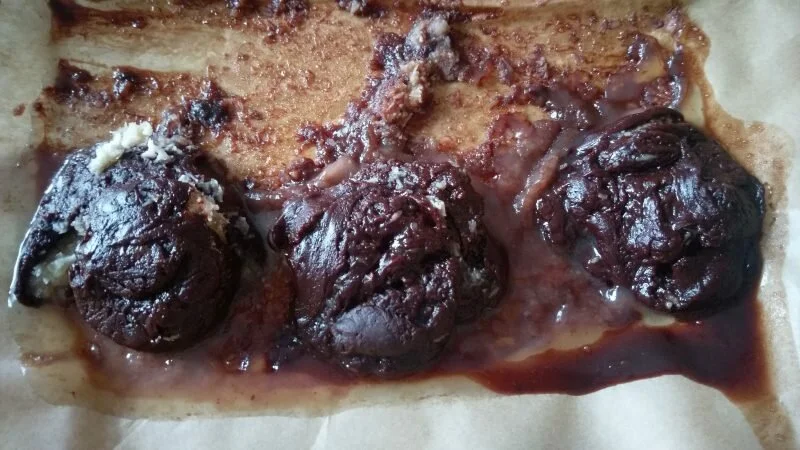 So there you go – I'm certainly not perfect at cooking by a long way! But when you can laugh at your mistakes, it's always worthwhile. I'll be thinking about this recipe and how to get those two elements combined better next time!