Here's the first post of a new series – looking at my favourite cookbooks! I love getting inspired by veggie recipes and even converting meat-based recipes for my use, and the Deliciously Ella book is one of those which really inspires my cooking every day. It just had to be my first choice for a feature!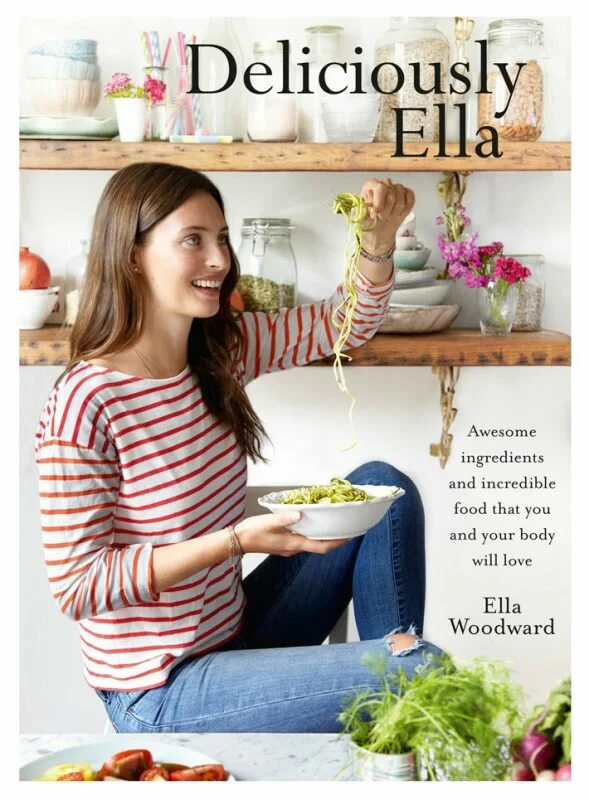 My copy of the book is now very well-thumbed and more than a few of the pages have crumbs inside them or dodgy-looking stains from some unidentifiable ingredient that spilt. You will have noticed some of my own recipes with adaptation credits from the book as well! 
My favourite thing about this cookbook is that everything is fine for me to eat, so I don't even have to think about substitutes or thumb past irrelevant entries. We've tried probably half of the recipes now and definitely enjoyed almost all of them, and there are still plenty more to go next time we get bored.
My favourite recipes taken from the book would make a great dinner party plan. Here are my top picks!
Starter: Stuffed chestnut mushrooms 
Main course: Mexican quinoa bowl
Dessert: Banoffee pie
I would recommend this book to anyone looking to eat a vegetarian or vegan diet, as well as anyone who is interested in the magic of healthy food. How do you make cheese from brazil nuts? How can you make a cheesecake base from nuts? It's all in there, and the experimentation of it is probably 90% of the fun! 
What's your favourite cookbook? Comment below and I might just give it a try!