So last night J and I went to see The Revenant. Wow. What a movie. If it doesn't walk away with about 10 gazillion Oscars, there's something wrong with the film industry. But besides the huge talents of Leonardo "Give Me Best Actor Already" Di Caprio and Tom Hardy, there's another big star in the film: the bear.
The bear attack is harrowing, tense, and visceral. Bloody and terrifying, it serves as a reminder that nature is often far stronger and more vicious than simple man. So what better way to pay homage to that than with a cute, sugary bear claw?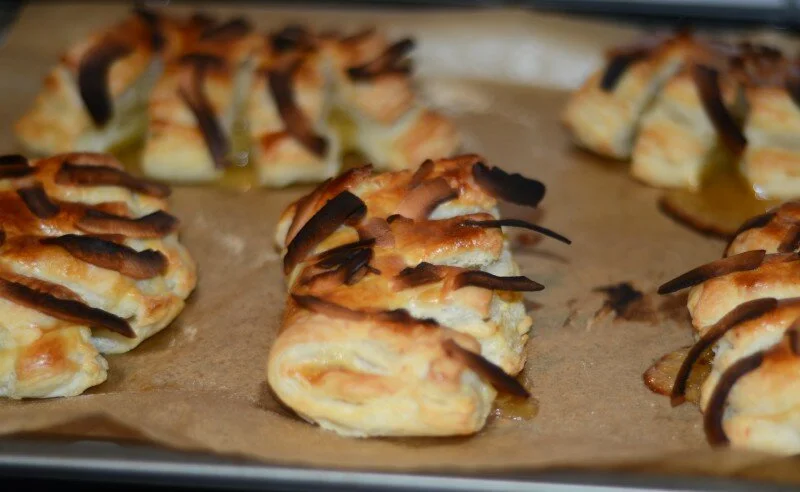 Well, maybe not cute so cute. We added coconut shavings on top of the bear claws so that they would blacken as the pastry cooked, creating the claws and a bit of dark fur (if you squint). We made these bear claws in a super-easy way, using pre-made puff pastry that we cut and rolled into the right shape. As for the filling, we used Scarlett and Mustard's zesty orange curd for a really zingy interior. We felt that red strawberry jam might have been a little too on the nose…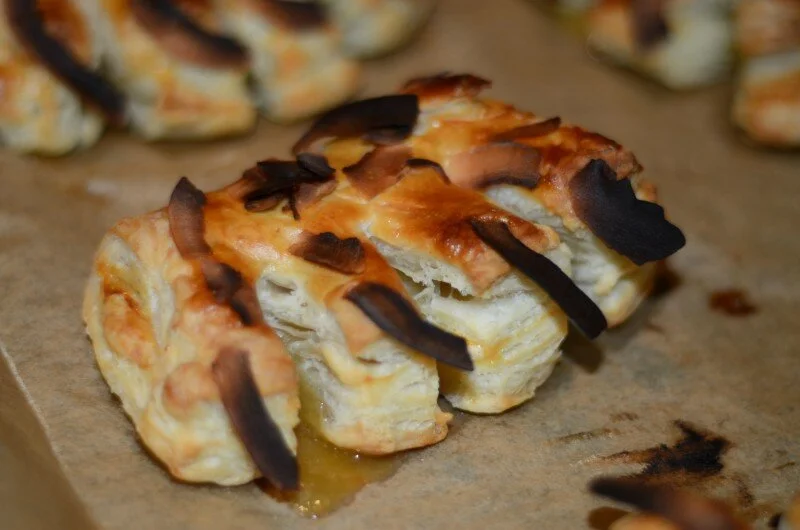 Once you have your pastry filled with curd, all that is left is to fold it over (coating the edges with egg wash to ensure it all sticks together) and cut the claws out. Then you pull it apart slightly to make that almost-crescent shape, and stick it in the oven for about 20 minutes. Gooey, melty, and delicious bear claws are the result.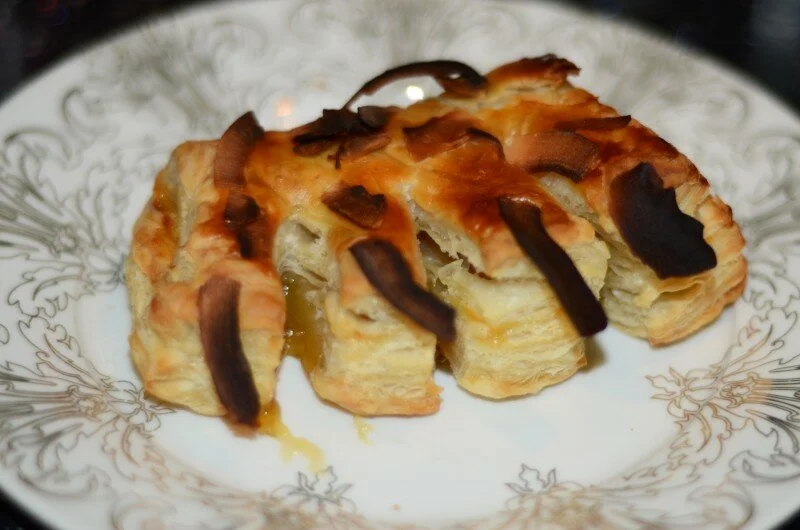 Don't worry about the coconut, by the way – it may look horribly burnt, but the taste is barely noticeable over the pastry. You could probably cremate them a lot further than this and still get away with it!
Finally, here's the Vine to show how we made them:
Just think – if Leo had come up against these in The Revenant, he might have met a sticky end. Ha!