This week we're looking at the interesting proposal which is Asda's red pepper and chickpea Brazilian grills. There are a few things about them that seem intriguing right from the start: first of all, what exactly is a Brazilian grill? Why is there a sachet of sauce inside the packet? Isn't it just a red pepper and chickpea burger?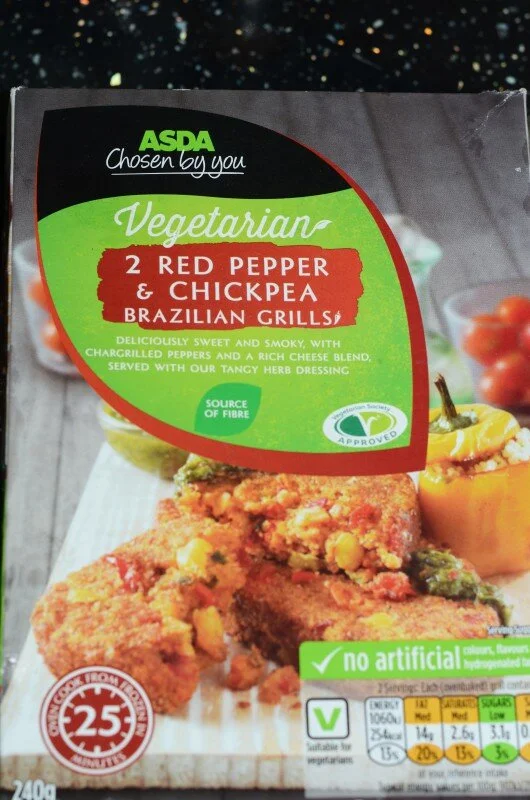 We can answer that second question right away, as this is one of a seeming rise in sauce-accompanied frozen goods in supermarkets. The grill goes under the, well, grill, and the sauce goes into a cup of boiling water to defrost it through the sachet. When all is finished, you serve it up by drizzling the sauce from the sachet onto the burger. It's an interesting, if unnecessarily fiddly, way of doing things. Of course, if you don't like the sauce and would prefer some good old mayonnaise, you're going to be in trouble once it's already served.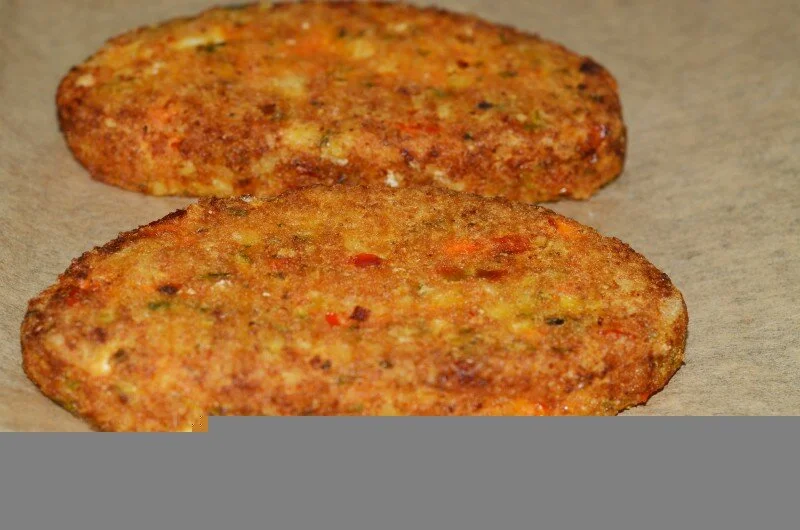 Much as could be predicted, the taste is like that of a slightly spicy bean burger, with the added tang of the red pepper. Nothing unusual there. The texture is interesting but it's also quite dry, which I presume is why some innovative soul thought of adding the sauce to the packet. Actually, compared to the burger, the sauce is really quite spicy and has a very strong taste. It's got an overwhelming impression that I can only describe as "green". I have no idea what's in it and I don't think I want to, as it was not entirely pleasant. It also looks pretty horrible and was quite greasy. To be honest, these grills are much better without the sauce. I can see why they've included it – but maybe they should have dedicated more time to making sure the burger wasn't dry instead of just going with the sauce.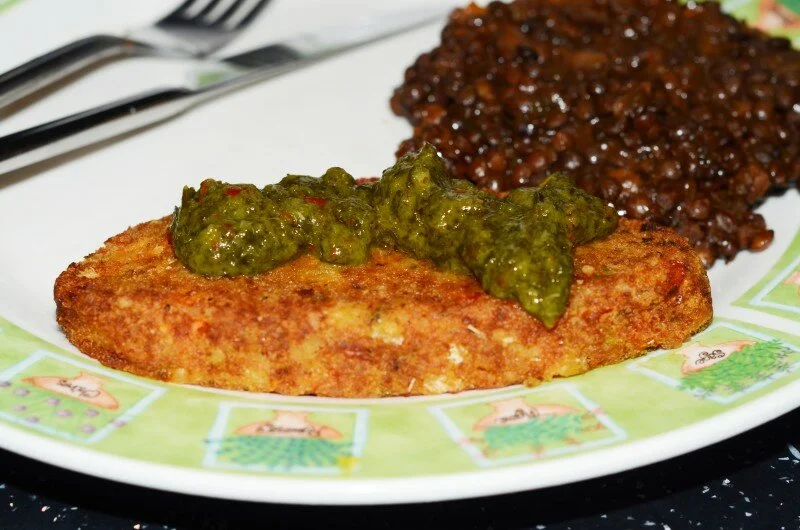 On the VegBurge scale, I give this…
Taste – 6/10
Price – 5/10
Rest of experience – 4/10