We don't usually head out to Ashford, but recently managed to meet my parents there while they were on the way to France. Next to the  hotel where they were staying is a conveniently located pub with a rustic atmosphere, The Hop Pickers. The menu is fairly limited, so it's a good job they had one thing that appealed instantly: a mushroom burger.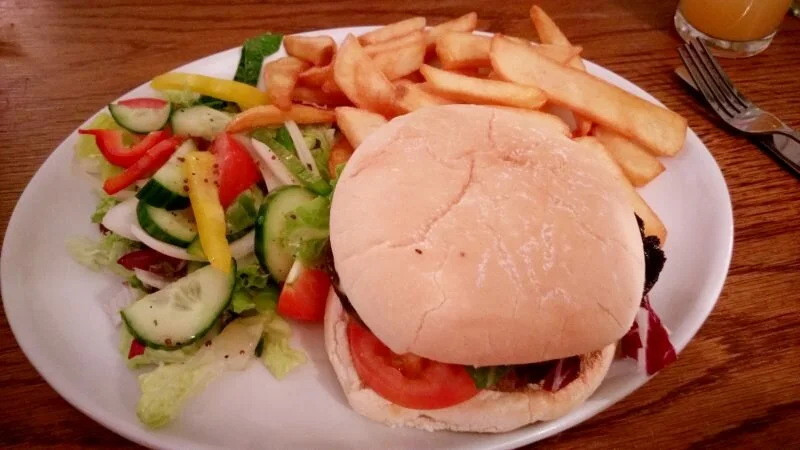 It's listed as a portobello mushroom burger, but that is in no way the case – yes, there are large mushrooms, but they are far too small to be portobellos. It is normally served with stilton, which J ordered, but I'm not a fan and so decided to go for the option of swapping it for mozzarella. It's a decision I was very happy with, but he maintains his choice was the right one.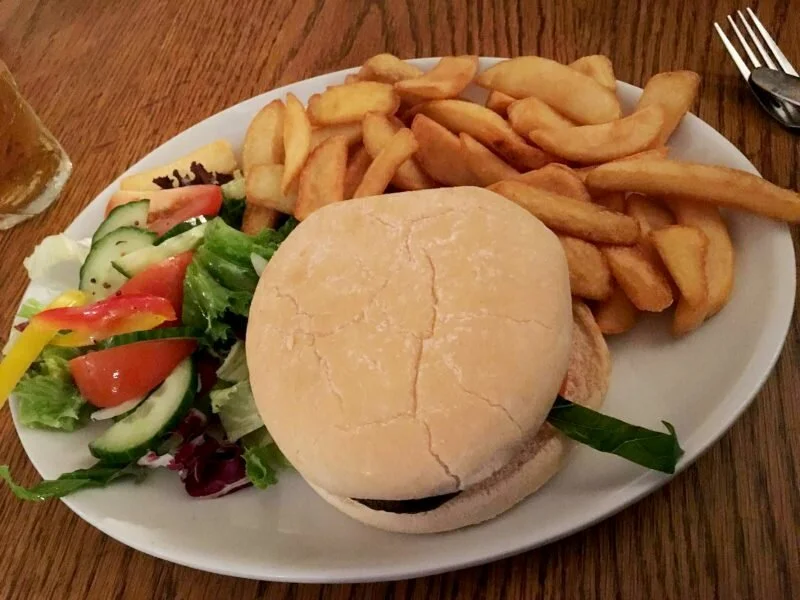 It was served with your average pub chips as well as a half-hearted salad drizzled with that awful dressing you always seem to get in less upmarket pubs. In short, nothing special. The chips were pretty good though, because, come on, chips.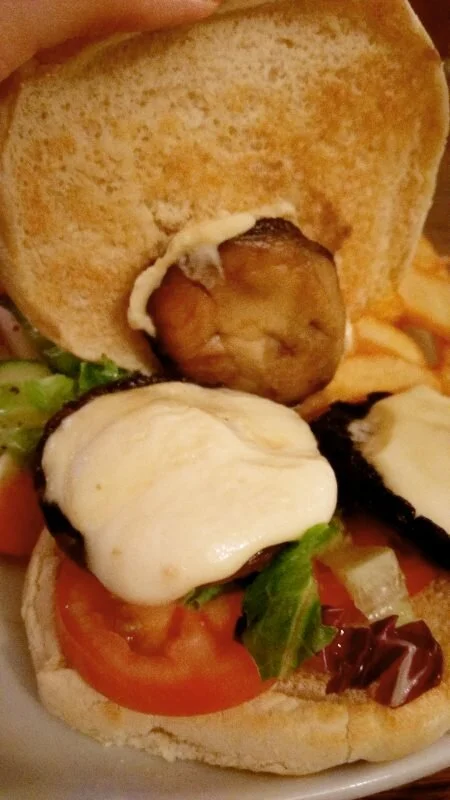 The mushrooms were very juicy and that for me was what matched them up very well with the mozzarella. The juices soaked into the bread, which was very soft, and I definitely enjoyed that combination. The bun was floury white bread, with just the right kind of texture for this burger. It was a good match, although I did notice that half the bun ended up sticking to my fingers – it was literally that soft (and probably defrosted, to be fair).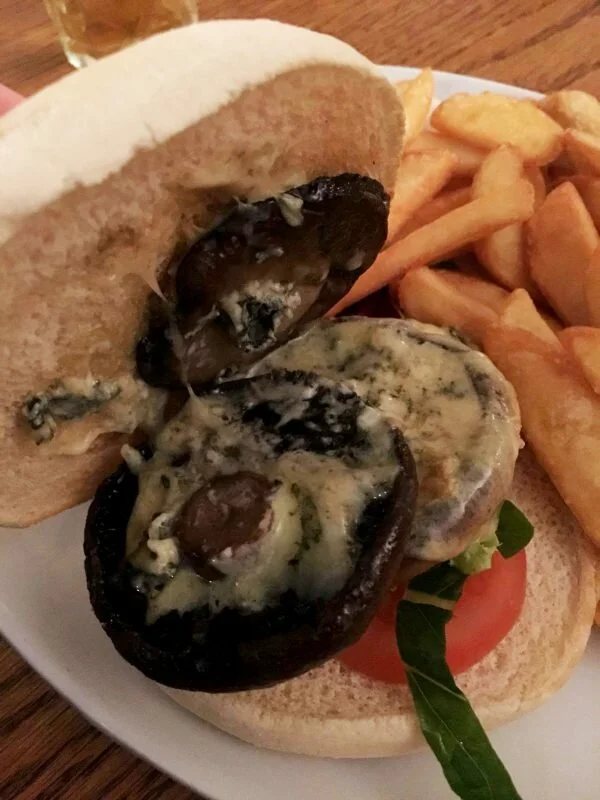 Under the burger was a total excess of tomato, I mean really far too much. There were several slices all layered up under there. I mean, one slice would have been too much for me, but this was an over-tomato by anyone's standards. There was also a very small and unimpressive amount of salad in the bun, almost so little as to be totally incidental. Still, it was a fair enough burger. One thing I did notice is that it was a very quiet pub for most of the night, and that the furniture was not the cleanest or most comfortable (everything was sticky to the point that I actually thought I couldn't move at one point). The burger was good, but the rest left a lot to be desired.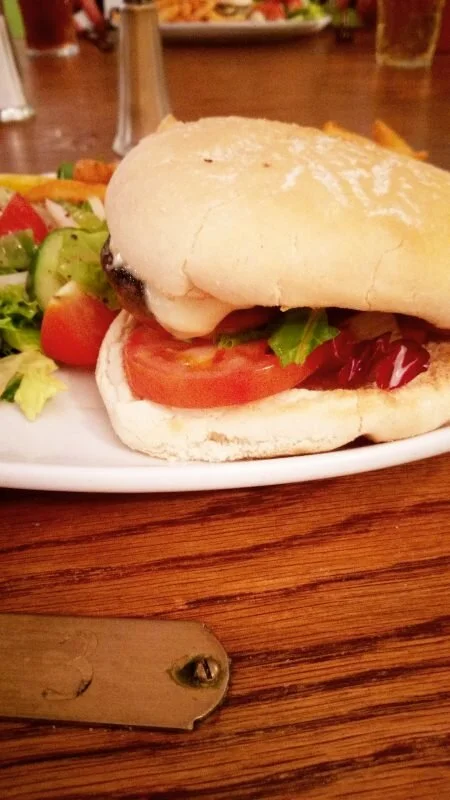 ON THE VEGBURGE SCALE, I GIVE THIS…
TASTE – 8/10
PRICE – 6/10
REST OF EXPERIENCE – 5/10